A VISION. A LIFESTYLE. A WORLD CLASS CYCLING EXPERIENCE!
More than just a Shop
A Vision. A lifestyle. A World Class Cycling Experience!
JEDI Sports
The World of Dream Bikes, where your Dreams become truth: A Bike which emphasizes Your Character, Your Personality, Your Passion and Your Lifestyle
Customize your Dreambike, choose your favorite frameset and make it truly personal.
The attention to detail as well as the professional, individual consultation and perfect service distinguish us as a specialist.
Our innovative concept at our new base (Talring 110 in Krefeld) will be exciting to all cycling fans: combining high-end bikes and stylish location.
Premium bikes and components, high-quality bike clothing and accessories, all in an inspiring and relaxing atmosphere – the perfect meeting place for cycling enthusiasts.
The location at Hülser Berg lies directly on one of the most popular bike routes on the Niederrhein, making JEDI Sports the ideal start, finish or break point on the next tour.
We are looking forward to your visit or at one of our numerous events.
JEDI Sports Premium-Bike Gallery
CUSTOM BIKES MADE BY JEDI SPORTS
FOLLOW JEDI SPORTS ON INSTAGRAM AND FACEBOOK.
WE ARE SORRY BUT BIKE LEASING IS CURRENTLY ONLY AVAILABLE FOR OUR GERMAN CUSTOMERS.
PERFECTLY HAPPY WITH OUR SERVICES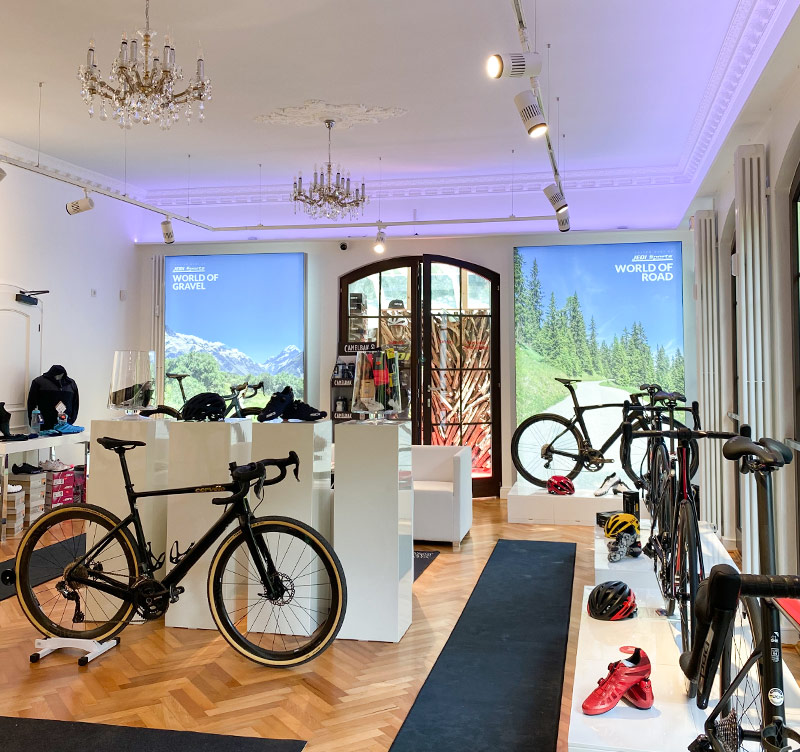 YOU AND YOUR WISHES COME FIRST
We do not sell you just any bike, at JEDI Sports you get the perfect bike for you.
All in a modern and beautiful atmosphere.
Individual dream bikes are our very special strength. Let us know your preferences and we create your dream bike. You will receive a very personal offer.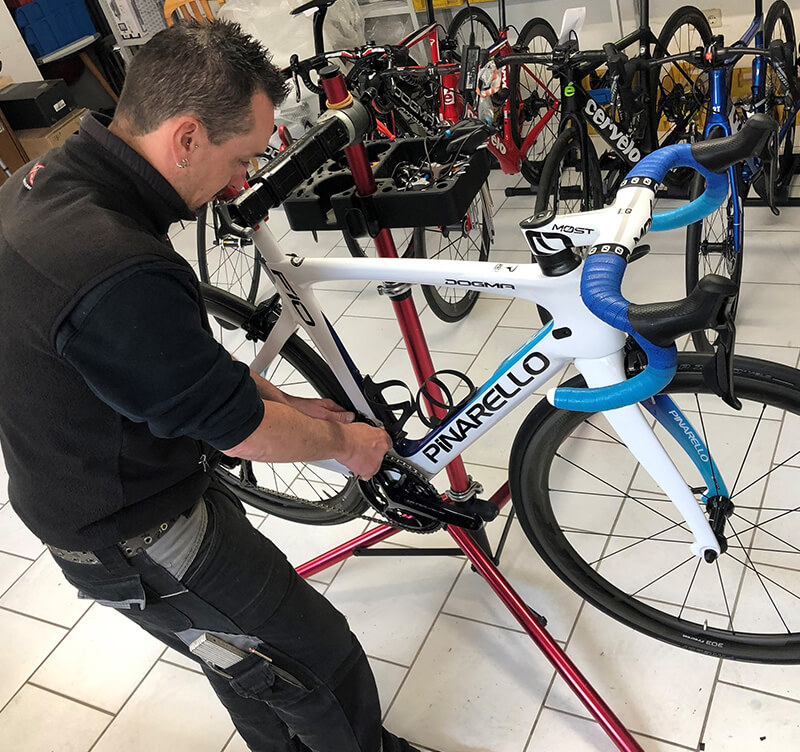 Sports and fashion in combination with best materials and functionality makes riding even more personal.
At JEDI Sports even the most sophisticated rider will find his/her perfect Outfit.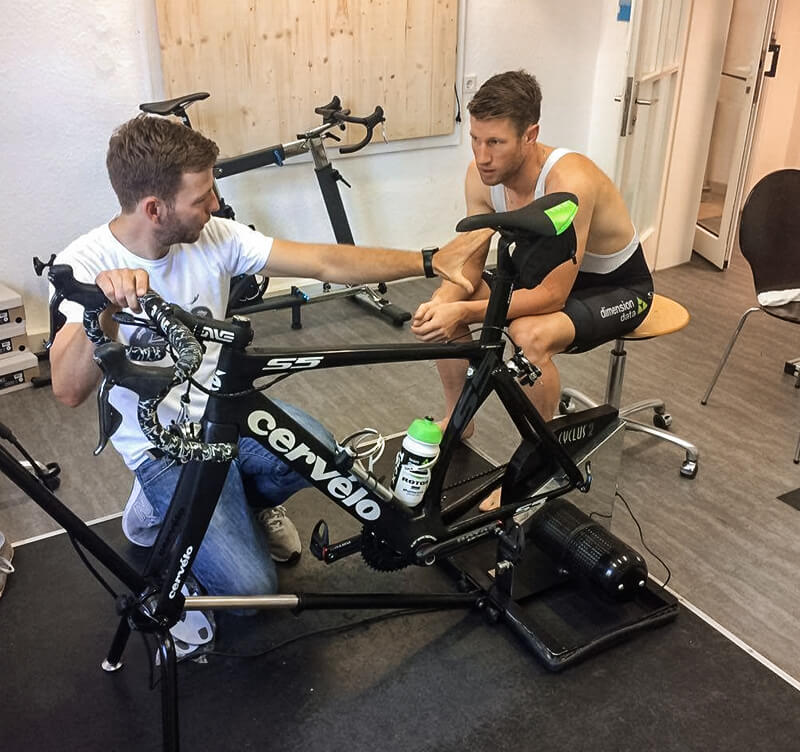 You are looking for an exclusive, limited high-end bike in the Road, Gravel or Time-trial / thriathlon segment? We offer you professional service, full warranty and the best price. You have difficulty finding your dream bike and/or its components?
We offer everything you need, with brands like, BMC, Cervélo, Pinarello, Look, SARTO, Open, Enve, Ceramcispeed, Lightweight and many others. On top of that every bike is assembled by hand in Germany ("Made in Germany").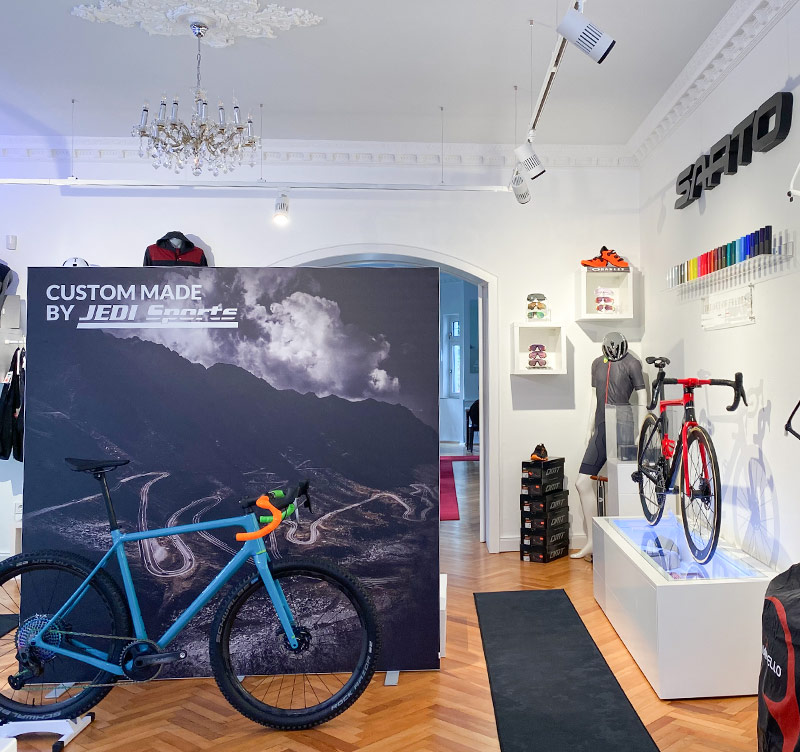 Professional installation, with attention to detail, by qualified personnel is matter of course.
We are happy to take care of your spring check as well as technical modifications and troubleshooting.
Contact us for any appointment.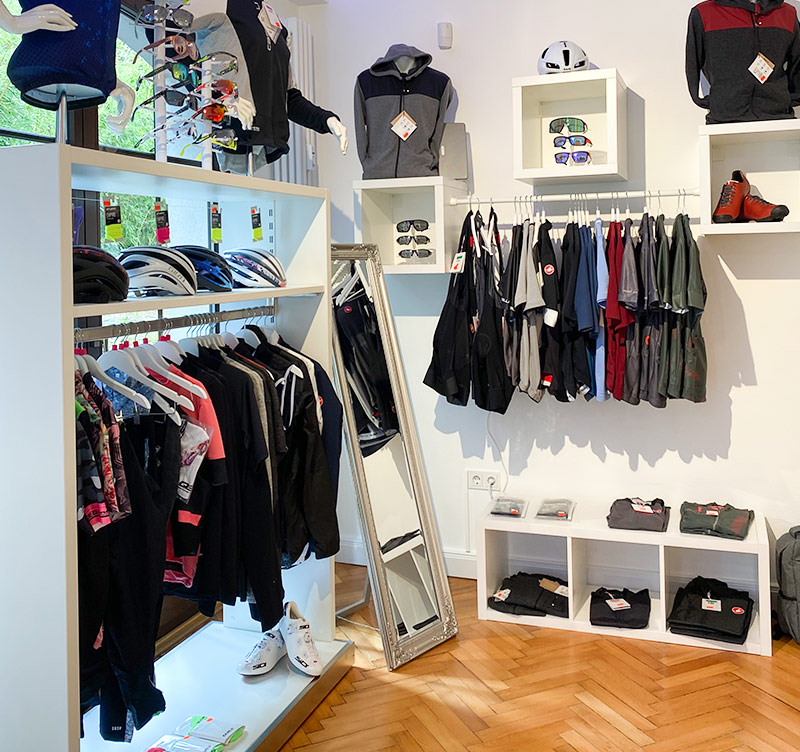 Sitting position by professional sports scientists independent of the dealer, taking into account your hip position on the bike, optimization of double-sided pressure load depending on the leg, the feet and ankles, we offer in cooperation with Komsport.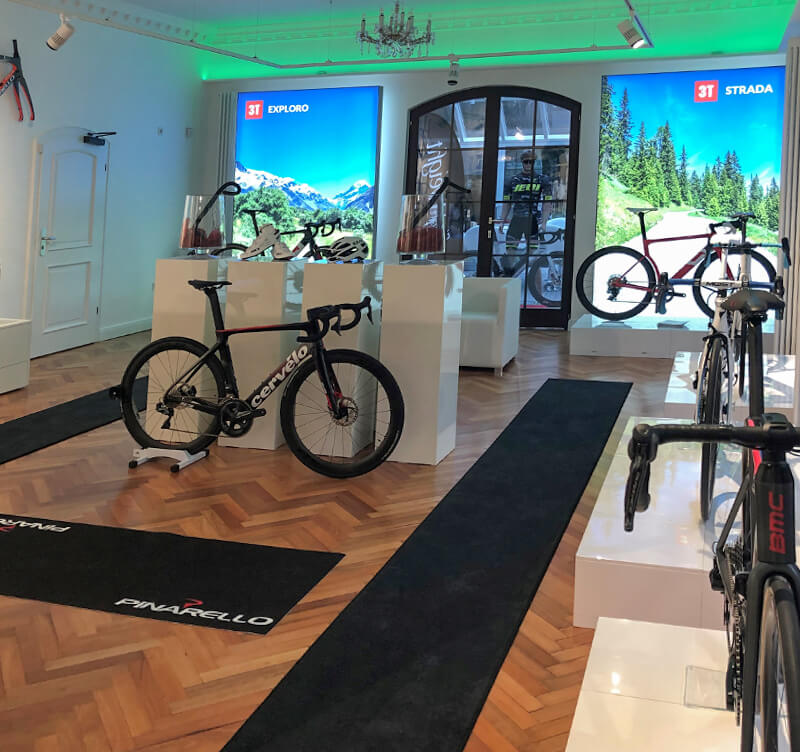 Sie suchen den besten Preis für exklusive, limitierte, hochwertige Fahrräder im Bereich Rennrad, Gravel, Triathlon?
Wir bieten Ihnen volle Garantie und professionelle Beratung mit Fachkompetenz.
Was Sie nicht finden, haben wir für Sie. Ausgesuchte Edelmarken wie Pinarello, Cervelo, BMC, Look, 3T Cycling, OPEN, Enve um nur einige zu nennen, sowie kleine edle Schmieden wie Ceramispeed oder Lightweight mit Made in Germany lässt Ihr Herz höher schlagen?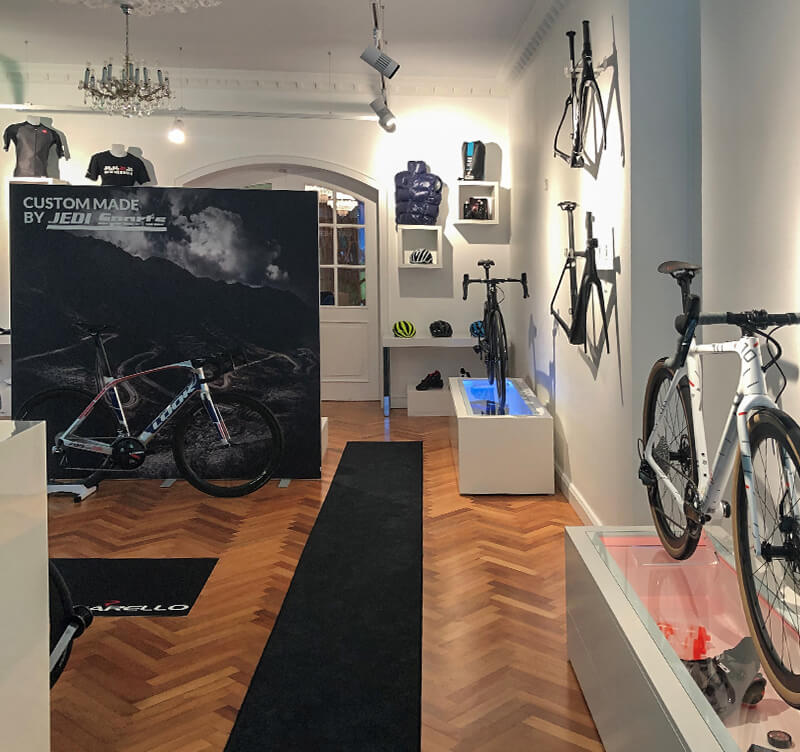 IHRE WÜNSCHE AN ERSTER STELLE
JEDI Sports verkauft Ihnen nicht irgendein Fahrrad, sondern bei JEDI Sports erhalten Sie das perfekte Fahrrad in einer modernen, schönen Atmosphäre.
Individuelle Fahrradträume sind unsere ganz besonderen Stärken. Sie verraten uns Ihre Vorlieben und Vorstellungen und wir kreieren Ihr Traumrad. Sie erhalten ein ganz persönliches Angebot.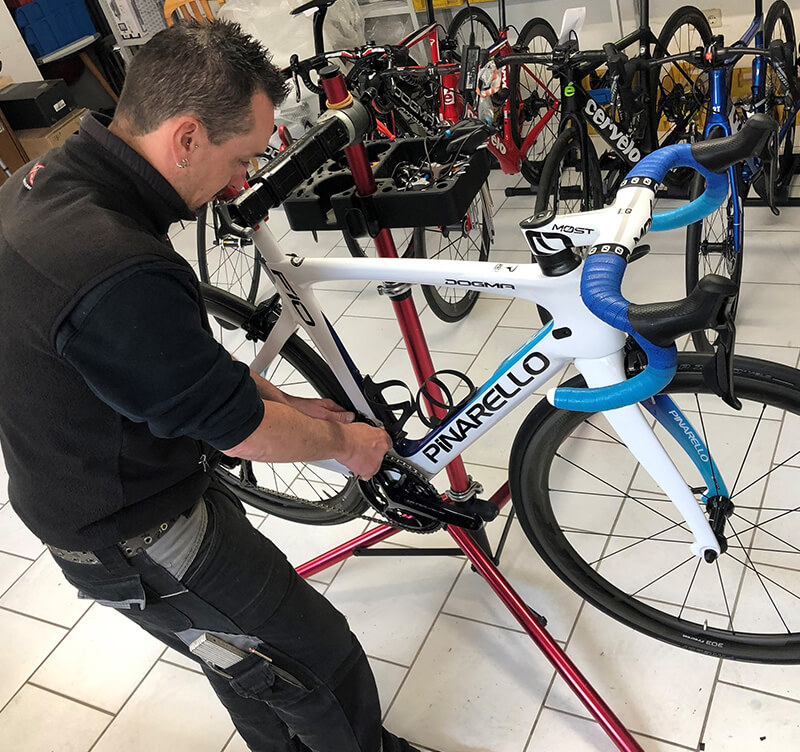 Fachgerechte Montage, mit Liebe zum Detail, durch Fachpersonal ist selbstverständlich.
Der Frühjahrscheck, sowie technische Umbauten und Behebung von Problemen nehmen wir gerne für Sie vor.
Sportlich, edel, chic in Kombination mit Funktionalität und besten Materialien, so macht Radfahren noch mehr Spass.
Bei JEDI Sports wird auch der anspruchsvollste Fahrer ein perfektes Outfit finden.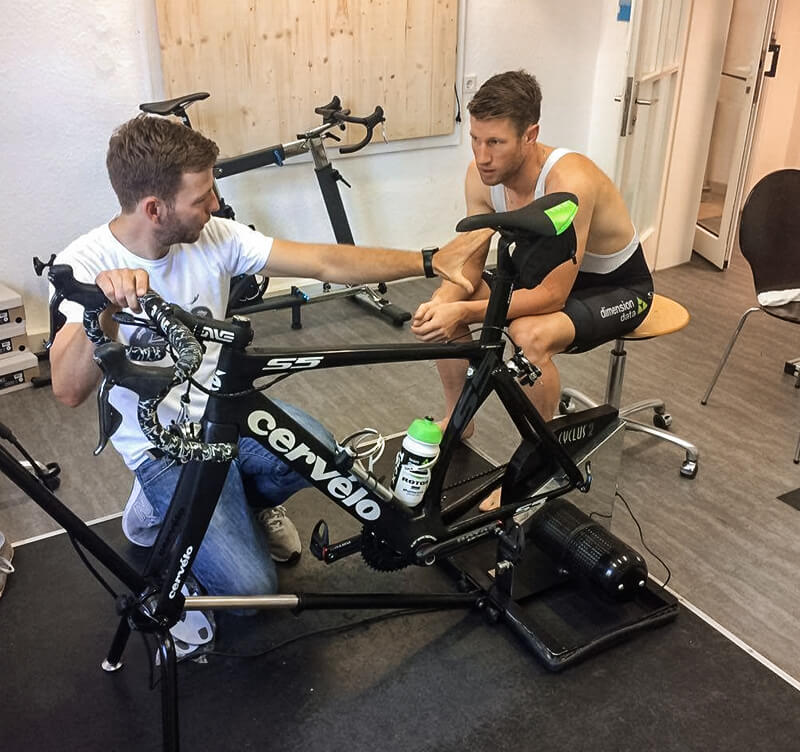 Sitzpositionierung durch professionelle Sportwissenschaftler unabhängig vom Fachhändler unter Berücksichtigung Ihres Beckenstandes auf dem Fahrrad.
Optimierung der gleichmäßigen, beidseitigen Druckbelastung abhängig von der Beinlänge, der Füße und Sprunggelenke bieten wir in Zusammenarbeit mit Komsport an.
About us
A world class cycling experience in a classy atmosphere with a hint of luxury. That is what the JEDI Sports team ist working on with great passion every day. You will feel it.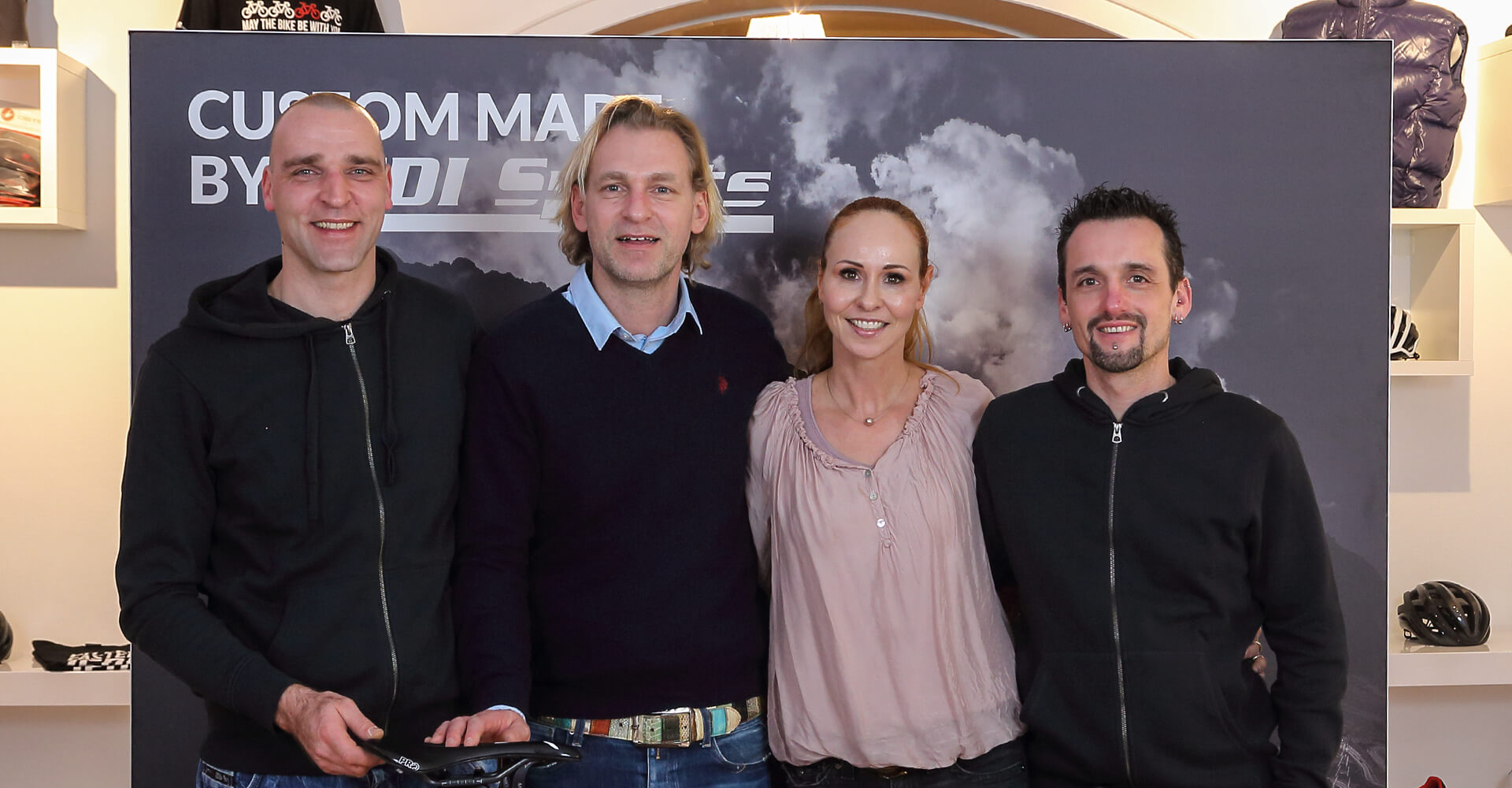 JEDI Sports e.K.
Talring 110
47802 Krefeld
Phone: +49 2151-6499080
E-Mail: info@jedi-sports.de
Germany
Monday, Tuesday, Thursday, Friday: 10:00 a.m. – 01:00 p.m, 02:00  a.m. – 06:30 p.m
Lunchbreak                                           : 01:00 a.m. – 01:00 p.m.
Saturday                                                : 10:00 a.m. – 02:00 p.m no calling
Mittwoch                                               : Bike-Gallery closed, only by phone: 10:00 a.m. – 05:00 p.m
There are regular events on Saturdays.
For more information visit the event section of our Facebook page: